GOODMAN - Motion Guide and GFX Package

Role: RnD, Strategy, Animation, Build, Code
Client: Goodman Group

Agency: Yonder
The world's most innovative brands understand that a motion language is the new black.
Adrift the 
ubiquitous sea of scrolling, moving, and flashing digital content, establishing brand awareness through identifiable motion is the new edge.
Working with the talented crew at creative agency 
Yonder
Creative, we were asked to develop a motion guide for Goodman Group's global rebrand; a motion language, a motion voice in fact.
Animation that speaks to the brand's heart in an instant. 
Imagine that - not just nice animation, but animation that has a voice.
So identifiable through it's ebbs and flows, it's ducks and weaves, it's ins, outs, ons, and offs, - that it is known to be Goodman upon sight.

Challenge accepted, and a joy to explore, discover, and build.
_______________________________________________________________________________________

At

Mello

we believe that a motion guide isn't a

motion language.
A motion guide generally taken to be a primative rule book whipped up to help brands tow the line on good motion principles. It helps the kids know what is best practice, what's trending, and what's the norm when animating or bringing brand assets into motion.
But motion offers so much more to a brand than being the norm.
Choices in motion can tell more of the story when you read between the lines.
_______________________________________________________________________________________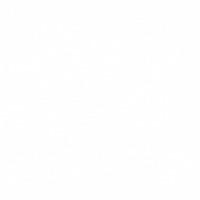 So 

we

wrote Goodman a motion guide of

best practices.
And then we threw it into the bin. 
(well....we deleted the folder....intentionally)
And we started writing them a motion language.
_______________________________________________________________________________________

The heart of the Goodman Motion Language is wrapped up in the essence of the brand identity itself - established by the incredibly talented Yonder Creative team.
Sharp, smart, sophisticated, intelligent, clean, efficient, the Goodman brand can be seen through both

design principles

and

personality traits

​​​​​​​
_______________________________________________________________________________________
Our five

motion principles

have been developed to ensure motion design represents the

Goodman brand

in a way that is consistent, recognisable and unique.
​​​​​​​​​​​​​​
_______________________________________________________________________________________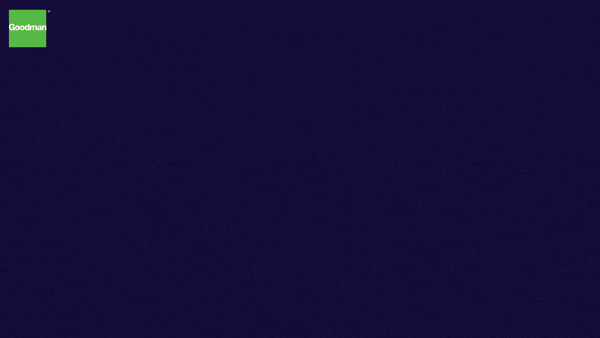 Early on in the discovery phase we came to the treatment of visual media within the motion guide. Shapes and forms had been relatively clear cut enough to assign their boundaries as part of the language; movement was to be an elegant synchronised choreography where no element shares a pixel or imposes on the space of another ('Space is Precious'). But how should footage and imagery exist and interplay with graphics and text? Is it right for media to slip and slide around too?
It wasn't too long before we identified the desire to anchor imagery as much as possible, and utilise what we coined the 'window' mechanic to reveal content beneath.
This system was selected as it served two bespoke purposes that were critical to our goals for this Goodman motion language and toolkit. 



Firstly

, in ruling out the sliding and moving of visual media itself, content began to look like Goodman. It stopped presenting like every other motion graphic video that generally exhibits the ruleless ability for boundaryless, unhinged treatment of media assets ebbing to the whim of the creating artist on any given spot. Setting media to the confinement of a window not only looked unique and added a strong element to the voice of Goodman motion, but when used with intention it could draw attention to a specific part of an image, before shifting frame to reveal another part of the bigger story that was always present there in the once  hidden sections. Using the right source image, one could tell the story of collaboration and teamwork, as well as focus and isolation - presented as two different stories hidden in the one stage. Or, reveal the delight of an individual, upon receiving her package, all as part of a same day delivery pipeline facilitated by the efficiency of Goodman spaces (see left). Making Space for Greatness indeed.
Secondly

, the window served a more technical purpose. One of the end goals was for the development of a straightforward and highly functional editors motion toolkit. But how could we ensure that an editor with no After Effects familiarity could simply open After Effects and swap out the images that were being used in the motion graphics breakaways?
No, what they really needed was the ability to drop assets from the Goodman media library onto the edit timeline and still have the ability to change what media/imagery/footage appears around the graphics.
So, what better mechanism to achieve this than to simply create graphics overlays that contain 'reveal windows', allowing a Premiere editor to arrange and sequence imagery and footage on their timeline as desired, and then pop a motion graphics overlay atop. It was ingenious, empowering, fast to render and an all-round smart move that paid dividends.
The collaboration required between teams at Mello, as well as client side, saw us bring FIGJAM further to the front of operations than ever before.
FIGJAM proved to be an invaluable tool to serve as a home base for each sprint; a digital whiteboard of ideas, references, facts, inspirations, tests, problems, oversights, challenges, hopes and dreams.
All in one place and always up to date, 
FIGJAM accompanied us through all

seven sprint stages

and now rests firmly in a coveted place in our hearts. 
Then there's the build out

- taking all of the signed off deliverables into final execution.
The first part of the final stage involved the creation of the Goodman Group

Motion Playbook

- the guidelines and framework for the global regions to reference in order to create content that moves like a Goodman spot.
The second part of the final stage involved the programming and build out of the Goodman Group

Motion Asset Library

 - a robust package of user friendly code-driven assets including lower thirds, transitions, supers, text animation presets, and MOGRTS ready for the edit suites of content creators worldwide. From the most advanced After Effects artist, to a Premiere-only editor - these MOGRTS kept consistency and made light work of Goodman brand motion graphics.